Landscaping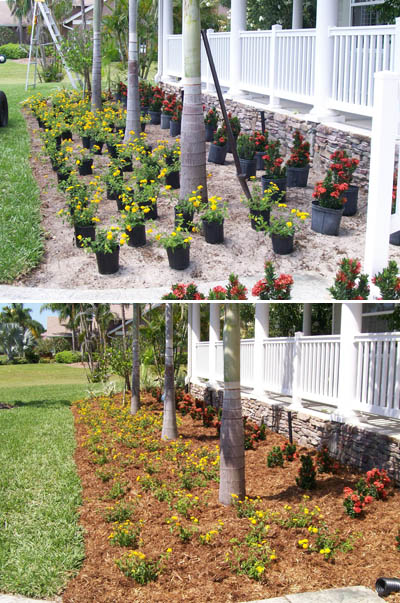 Need a landscaper? You're in luck! We offer professional landscaping services to Mount Horeb and surrounding areas. Need a landscaper in Middleton, Verona or Cross Plains? We're there too!
Our landscaping services are perfect for all job sizes and budgets. We are highly experienced in new installs and larger projects. However, we are also very efficient in small tasks such as plant replacements and reshaping of flower beds.
Our landscaping services include:
New construction landscape installation.
Plant and tree delivery/installation.
Old landscaping cleanup or ripout.
Refreshing flower/plant beds.
Lay fresh mulch for that finishing touch!
Don't you just love the way your home or office looks after some new mulch has been laid? We would have to agree! Not to mention it helps keep the weeds away!
Our mulching services are available as an all-in-one, where we deliver and install the mulch. If needed, we can also remove old mulch before the new mulch is laid.
Not only can we install a landscape for you, but we have dedicated lawn care and lawn maintenance crews that only focus on maintaining beautiful landscapes!