Not everyone needs their lawn taken care of. Sometimes you have land that needs managed. The team at Schulenberg Land Care has the tools and experience to keep the tall weeds mowed down, even in tricky areas.
Below is one of our machines mowing a steep bank unaccessable with other equipment.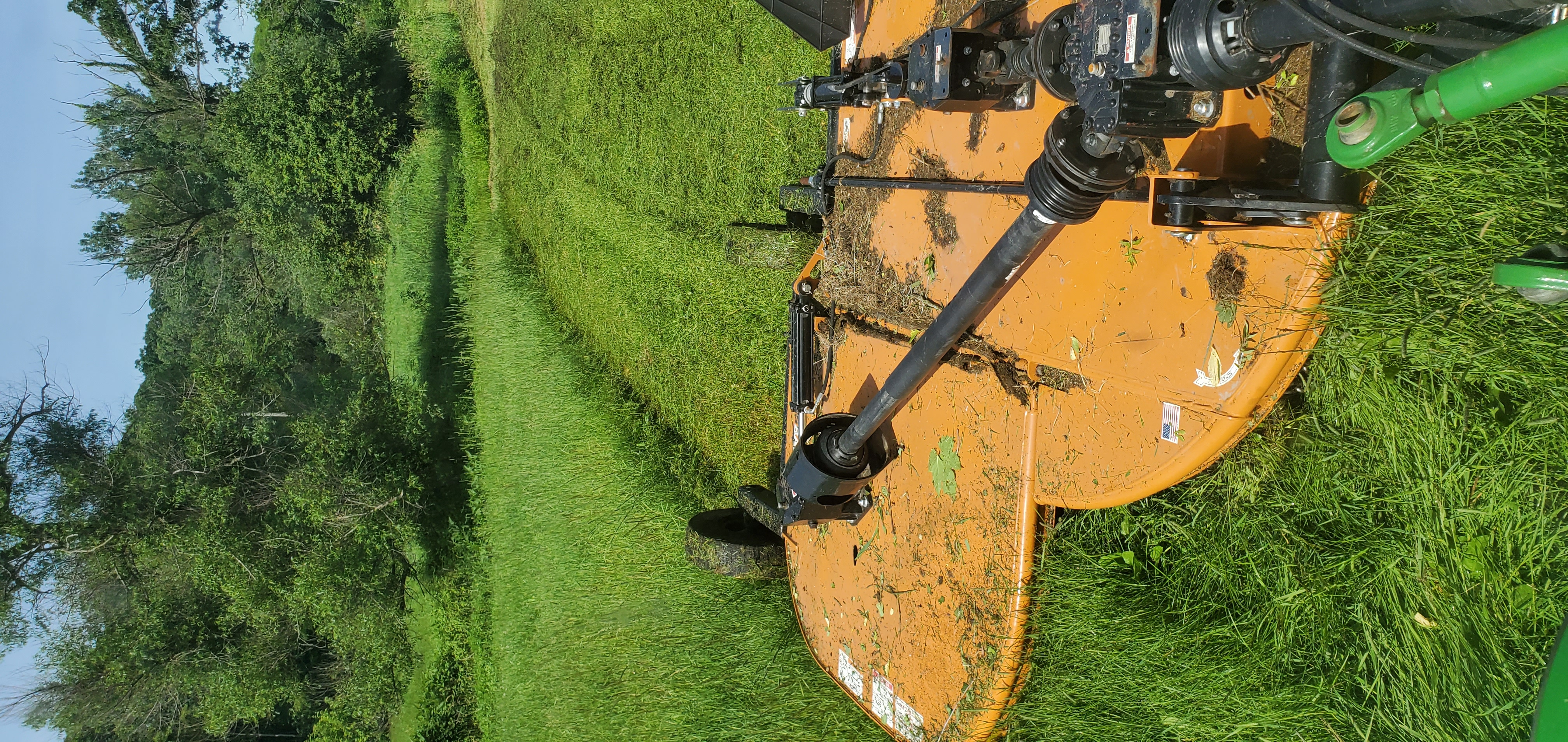 Rough mowing services are available to tackle tall grass and weeds in pastures, fields, empty lots, along driveways and most other areas that can't be easily accessed.
If you need an area cleared out, or have rough mowing that is needed contact us today to get a customized estimate based on your needs.